SMC Pentax-K 135mm f/2.5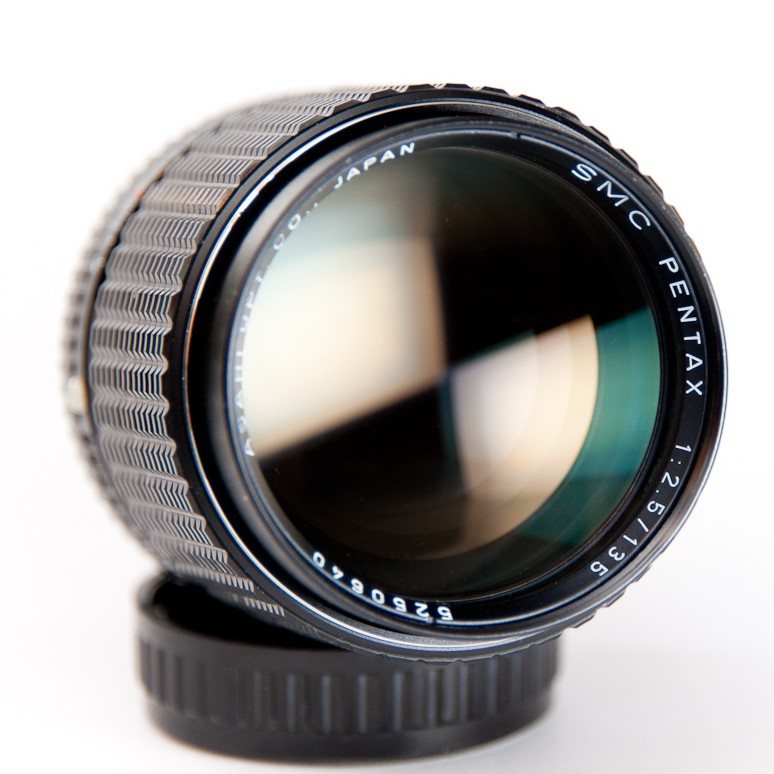 Both 135mm and 200mm lenses were common on 135 format (35mm film) cameras, and conveniently 135mm times the 1.5 crop factor of Pentax is about equal to 200mm, making a lens with 135mm focal length pretty useful as a medium-long telephoto on APS-C. With so many 135mm lenses to chose from, what sets the different models apart?
Pentax has had 3 series of manual focus primes with a K mount. These are the K, M, and A series lenses. The K are lenses not otherwise marked M or A. The M series was the replacement to the K series, mainly making them smaller and cheaper to construct, and the A series added electrical contacts for the program cameras.
The SMC Pentax 135/2.5 is a very solidly constructed lens. It is compact for the aperture, and even at close focus remains fairly small The front element extends when you focus, but doesn't rotate so filters maintain their orientation.
The lens is 6 groups with 6 elements. There is an 8 bladed diaphragm, and minimum focus is a long 1.5m which is typical of lenses in this class. It has 58mm filter threads, and weighs in at 500g, making it a fairly dense lens.
So how does this 135mm f/2.5 perform given that it is 35 years old?
Thanks to Lloyd Shell for providing this sample of the SMCP-K 135mm f/2.5 to test. Resolution charts follow on the next page (see link below gallery).