SMC Pentax DA 35mm f/2.4 AL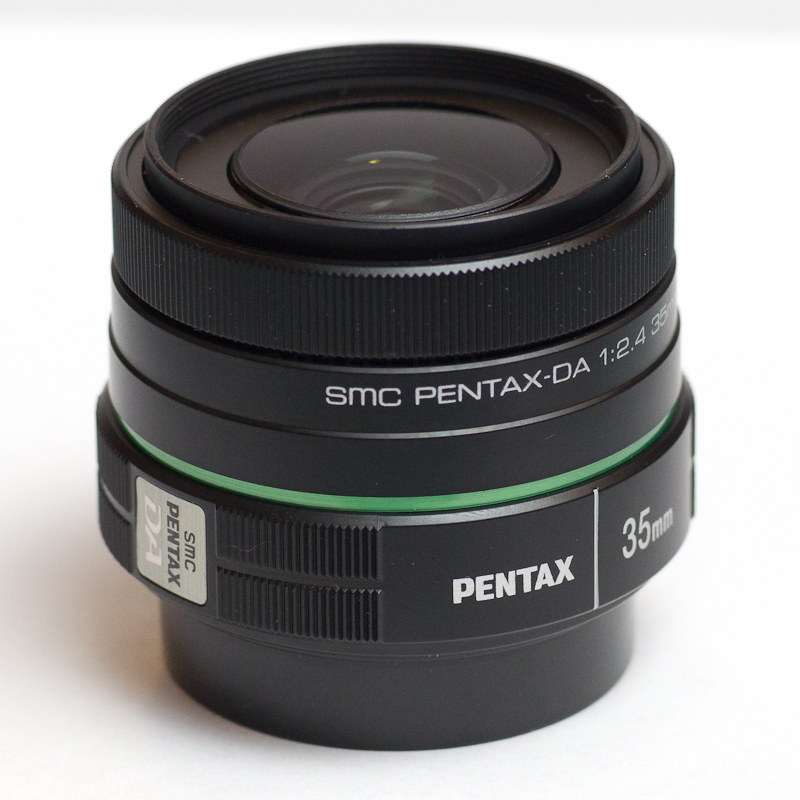 The new SMCP DA 35mm f/2.4 AL is Pentax's foray into the inexpensive standard primes; a large aperture lens with all plastic construction. The questions to ask are: how does a $220 lens stand up against lenses that are either twice its price, does all plastic construction mean the lens has a cheap feel, and how does the f/2.4 aperture stand against competitor's f/1.8 models?
Build and Handling
The DA 35mm f/2.4 actually feels reasonably well built. It has a plastic barrel that closely resembles the metal barrels of the limited series lenses, with a knurled plastic focus ring at the front. The only thing missing is the focus distance scale. The mount is also made of plastic. The lens is nearly the same size as the SMCP FA 77mm f/1.8 Limited, but the DA 35mm f/2.4 lacks the bulk of the Limited lens.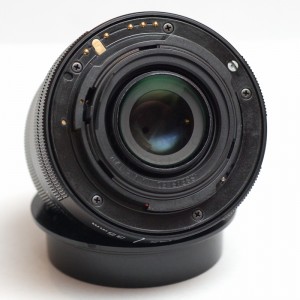 The quality of the lens actually feels good next to some similar inexpensive plastic lenses. The focus ring is smooth and there isn't a lot of play in the lens barrel. The main reason it feels cheaper is the lack of weight. The actual build quality is fine given that it is all plastic. Sadly, there is no quick shift focus and the focus ring turns while focusing (same as FA limited lenses).
The lens is a 6 element, 5 group design, with a minimum focus distance of 0.3m (1 ft) and a magnification of about 0.17x. The filter threads are the standard 49mm that Pentax has used for ages, and the lens weighs only 124g (4.4 oz). Being an inexpensive lens it includes neither a hood nor a soft case. It is the lens, press on rear cap, and snap on front cap only.
So how does this lens perform? I have the K-5 and K-7 results following (note, don't compare sharpness between these 2 cameras as it is hard to say how much the RAW data has been sharpened, I would need to use the standard sharpening method in my software and I am not.)