Samsung NX1 Review

The NX1 is a class leading camera from Samsung, does it live up to the hype?

Overview
(review in progress)
Samsung was the first company to introduce a mirrorless APS-C camera in 2010 with the NX10. The NX10 was a great camera, but never quite hit the mark with photographers. Its performance while shooting was slow, especially with RAW, the sensor wasn't very good having limited dynamic range and more image noise than its competitors.
The NX20 came along 2 years later with a improved sensor and a few additional features like fold out screen and WiFi, but still had performance issues. After another 2 years the NX30 was released, greatly improving the performance and added on sensor PDAF. Finally, an NX camera felt like a finished product. Unfortunately, the NX30 was still average in all regards, not really standing out from the competition.
Photographers told Samsung: We want a class leading camera in almost every aspect, and Samsung delivered. Lets look at how the NX1 stacks up.
First Impressions
The Samsung NX1 Body Only Kit (Amazon
, B&H) comes in a tamper sealed box (silver seals) so you will know if you have received a previously returned unit.
In the Box:
NX1 Body and battery
Lightroom 5
Micro USB Cable and AC USB adapter
Strap
Quick start guide
Removing the camera from the box and the first thing I notice is how solid it feels. It is a magnesium alloy unibody. The viewfinder has a large presence on the back, looking much like a typical full frame viewfinder. The design team wanted the viewfinder to be an important part of the design, and it looks good. There is plenty of room for my large hands to hold the camera with all my fingers on the grip, and lots of space for my thumb on the rear, with a handy rest to support the camera. The knobs are nicely finished rubber and metal and the port covers all close positively and easily.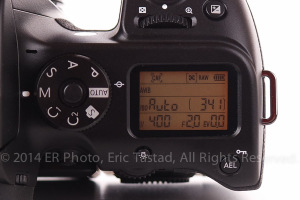 The next thing I notice is the top LCD, which on a mirrorless camera is different, but definitely a nice touch. It is great if you are using EVF only, or in bright light where it is difficult to see the rear LCD. The backlight is orange, which doesn't match the white LCD on the SEF580A flash (Amazon
, B&H), but that is okay.
The new drive settings dial on the left is to free space for the camera settings LCD, and is straight forward. It also has 4 buttons on top which give direct access to AF Mode, ISO, WB, and metering mode settings.
There is rubber weather sealing around the SD and battery compartments, and overlapping plastic joints on the port covers. The lens mount is enlarged for the rubber gasket on sealed lenses to make contact with it and prevent water intrusion.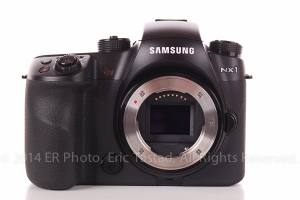 There is a second command dial on the rear, in addition to the dial on the 4 way controller (which has greatly improved feel and size vs the NX30).
The mode dial has a very positive lock, which is slightly different in its operation vs some other cameras. Pressing it once toggles between locked or unlocked, so you don't have to ever lock the dial if you don't like this style of lock. The mode dial is pretty tight to turn, so a lock isn't totally necessary, but nice if you don't want it getting bumped taking it out of a bag.
The power switch is still exposed around the shutter dial, making it easy to switch on accident (depending on how you handle the camera, I have never had this issue). The video record buttons is nicely placed by the shutter, making it easy to use when necessary, but difficult to bump on accident.
The SD card goes on the right, label facing mount side of camera, and the ports are on the left. This is a great usability improvement meaning you can hold the camera while charging it over USB, or if you have an HDMI cable plugged in. Also, having the SD in the grip instead of the battery compartment makes it easier to access with a tripod attached.
The flip-out screen is solid feeling, but slightly difficult to pull out. There is a small tab on top and one on the bottom, both on the left side. These are small enough that they are hard to grip.
The strap is nothing special, but fairly discrete. It has Samsung in some rubberized white lettering twice, once on each side. It is mostly nylon with a rubberized non slip backing and vinyl finishing on either end.
The shutter is extremely well damped and hardly sounds like a shutter, even at 15 fps. It is makes a soft "tick" noise. The extra weight from the body helps dampen the noise and vibrations. Viewfinder blackout is minimal.
A standalone charger is not included. The camera charges over USB, even when powered on.  The connector is USB 3, which looks different from micro USB, but a micro USB cable can still plug in using half the connector, even though it isn't obvious from looking at it.

Menus and Options:
An important note is that image review defaults to off. For professional live-view cameras this is important, since the review image would otherwise block taking the next shot. However, should you want a review image for those situations where you aren't immediately taking another photo you can enable it in the menus: <Gear Icon>: Quick View: Off, Hold+Focus Zoom, Hold, 1 sec, 3 sec, or 5 sec. Hold+Focus Zoom, shows a preview image zoomed into your focus point. This is extremely useful for checking focus (was that eye actually in focus?), it shows the full image first and then rapidly zooms in to focus point.
The Menu system is mostly the same as the NX30 and other NX models. I noticed that the help displays for functions and modes defaulted to OFF. This is nice, don't have to go find them to disable those after firmware updates.
There are customizable keys, but still not many. You can customize the Preview, AEL, AF ON, and 4 way controller left, down, and right buttons, as well as the wheel and rear command dial. However, the options for each of these button customizations is limited.
If you shoot video, there is a handy new feature added called "Movie STBY" (movie standby). It defaults to the right button on the 4 way controller and will crop to your video aspect ratio and show mic levels. If you aren't familiar with older NX cameras, you could start video from any mode, but the video aspect ratio wasn't shown until after you started recording unless you were in the specific movie mode and then you couldn't change many settings. This new method on the NX1 is handy since you can go into your preferred mode of choice and then enter the video mode and see an accurate preview before you start recording.
To enable Zebra stripes for video or stills, it is in the menu: Camera: Overexposure Guide: On. There are no settings for levels where the strips are activated, they are only clipping indicators.
The camera can shoot up to a machine gun fast 15 fps, but thankfully this is configurable to 12, 10, or 8 fps, since 15 fps means one quick shutter press is 3 or 4 shots. To configure this, you can set the mode to Continuous High (using the shooting mode knob) and then press the "Fn" button and change the selected frame rate, or use the menu item: <Camera Icon>: Drive Settings: Continuous High: <select frame rate>
Since the WiFi mode dial position is missing, most of the WiFi functions have moved under the Mobile button, or to soft menu locations, like PC Auto Backup is now a button on the screen when reviewing images.
Bulb mode no longer limited to 4 minutes, but using bulb forces dark frame subtraction, DFS, even if User Icon: Noise Reduction: Long Term NR is set to OFF. If DFS is being performed, the display says how much time is remaining before it finishes.
Bluetooth has been added, and allows easier communication between phone and camera, and allows geotagging of photos and synchronizing of camera time. In my case the GPS positions in Lightroom were totally inaccurate, so maybe Lightroom is messing up reading the tag or the tag is formatted incorrectly, I will look into this more.
Bracketing has been improved by taking 5 pictures (always 5) instead of 3, so can cover a 15 EV range (configurable from 1/3 to 3 EV between images). There is still the limitation that timer cannot be used in conjunction with bracketing since they are separate drive modes, and bracketing is not available over remote viewfinder on phone.
Remote viewfinder works very well, especially during tripod use when the viewfinder is not very accessible. Phone now uses a new application to manage connection between phone and camera and does a better job of staying connected, then you can easily start the wireless app of your choice to transfer photos or to start remote viewfinder. Startup takes a few seconds to start streaming video, and once it is streaming it is slightly choppy, but not terrible either.
Autofocus (overview):
There are some serious claims about the autofocus capabilities of the NX1. My first impression is that almost all the improvements are to the continuous algorithms. I don't notice a huge difference between NX1 and NX30 for single AF, but the NX30 was already very good in this regard (The NX30 was a huge step from NX20 or earlier cameras).

There are 4 basic AF modes (SAF, CAF, AAF, MF), and 4 basic AF areas (Selection, Multi, Face, Self Portrait).
SAF is my most frequently used mode, and stands for Single Autofocus lock. I use SAF with selection area focus (select a single focus point and size). It will focus and remain locked while the shutter button is half pressed. This is useful for most situations, including action. For action don't half press, and instead full press the shutter and the camera will snap the shot nearly instantly after achieving focus (most useful with electronic first curtain shutter enabled in the menu: <User Icon>: E-Shutter: On, E Shutter not available with flash or manual lenses).
CAF is most useful for continuous shooting or any situation where subjects are constantly moving. It lends itself naturally to Multi AF area (camera decides focus point to use). In this mode it will attempt to track subject movement.
AAF is the mode where the camera uses SAF and switches to CAF automatically if the subject moves. The subject is determined by original focus point(s).
MF is manual focus, and might be grayed out if your lens has an AF/MF switch. The lens' setting overrides the camera's setting. The point to make here is if your lens is a classic manual focus adapted lens, you can only focus enlarge the center of the frame.
Pressing the AF ON button will focus and lock until you press the button a second time (by default). In the default mode, CAF or SAF will behave the same. The AF ON button can also be configured to start AF and metering but not not lock them once focus is achieved. In this mode, CAF will continue focusing as long as you are holding the AF ON button, and SAF will focus once and stop. The shutter is automatically decoupled from focus as long as the AF ON button remains pressed or if focus is locked using the lock option. This is non standard, but serves mostly the same purpose as a similar function on an SLR, focus once and then lock focus where you last focused, but it is slightly different and won't work for everyone. It misses the case where you want to keep focusing after initial lock, but want to be able to let go of the AF ON button and press the shutter release without refocusing.
The Selection area mode lets you select a focus point anywhere on the frame. This is useful with touch to focus or can also be moved by pressing OK and using 4 way controller to set focus point location, and top command dial to set size. With high contrast backgrounds, make sure the box isn't overlapping the background by adjusting the size of the box.
Multi point lets the camera decide focus point. It tries to focus on the closest point, but if contrast isn't high enough it will focus on the background anyway. If you find this mode focusing on the background, be sure to switch to Selection mode or maybe try Face mode if your subject is a person. Multi-point can adjust to a smaller area, and move to 9 different overlapping positions centered about at the rule of third points. Press the OK button and then use the top command dial to change size, and multi-directional controller to move it around.
Face mode detects faces and tries to focus on the closest. It doesn't distinguish eyes, but can detect multiple faces, even if they are at different angles or partially obscured. This works best in mid to good light.
Self portrait gives some audible indicators to when a face is detected. This camera is not ideal for selfies due to the larger size and heavier weight, too much risk of dropping it.
Viewfinder:
The viewfinder is much improved over earlier models; in all ways. The image is much larger than the image from the NX30, the NX1 is also more usable with glasses. The optics with the NX1 are much higher quality (the NX30 has a lot of distortion to the image in the finder), and the resolution is much higher. Also, it is LED now so no sequential rainbow artifacts.
Blackout time in single shot is less than 0.3 seconds for 1/400, but need more accurate measure.  Didn't notice a big difference between E Shutter on or off.  I had no issue with blackout time.  In continuous shooting the previous image is shown so there is no blackout, but the view will be slightly behind what is occurring real time.
RAW Buffer Performance:
Shoots about 22 RAW images until buffer is full, significantly faster than 1 fps with buffer full. Huge improvement over NX30.
Using SanDisk Extreme Pro UHS-I 95 MB/S card (Amazon
(only buy from reputable seller), B&H).
Here are 3 examples, timed from pressing shutter button to green light turning off, about 21 or 22 images in each set, measured with a stopwatch:
267 mb in 6 seconds, sustained write speed 45 mB/s (lens cap on ISO 100, 1/500, compresses well, 11 MB RAW)
465 mb in 15 seconds, sustained write speed 31 MB/s (real scene ISO 100, 1/500, compresses okay, low ISO, 22 MB RAW)
776 mb in 15 seconds, sustained write speed 51 MB/s (real scene ISO 6400, ISO 100, 1/500, minimal compression, 37 MB RAW)
So the camera can easily write 30 to 50 MB/s which is about 2 to 3 times as fast as NX20, and I haven't tried a faster memory card yet. This means even after the buffer is full you can write about 2 RAW files per second. The NX30 was about 0.7 RAW files per second (rough approximation, about 1.5 seconds per RAW file). Shooting at 8 fps instead of 15 fps increased my buffer capacity by 5 or 6 shots at high ISO (about 26 or 27 RAW only files).
Image Quality
Base ISO
I will start with a few sample images and let you decide.
Intricate detail shot: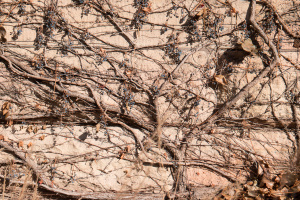 Full JPEG From camera, custom setting: -3 sharpness, -1 saturation, -1 contrast
Full RAW Click the download button at bottom.
High dynamic range shot (very boring, but lots of range, clipped sky):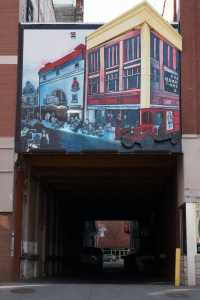 The JPEG above is just a preview, download the RAW to see how shadows boost, etc.
Full RAW Click the download button at bottom.
Sample correction: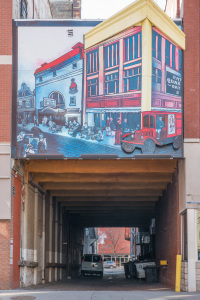 High dynamic range example 2 (slightly more interesting, less DR):
Preview: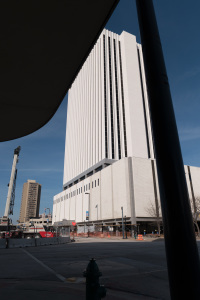 Full size RAW
Sample Correction: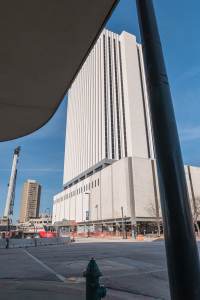 High dynamic range example 2 (slightly more interesting, less DR):
Preview: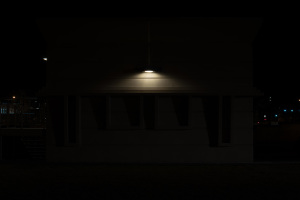 Sample Correction: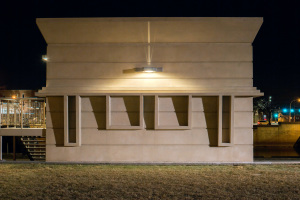 High ISO
Candle light high ISO previews (approx 6 MP), for full images see links after images. All 85 mm @ f/1.4. Shutter speed adjusted to corresponding to ISO. ISO from 1600 to 25,600 in full stop increments. Approximately EV -2 for exposure.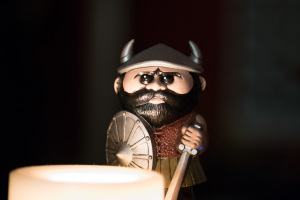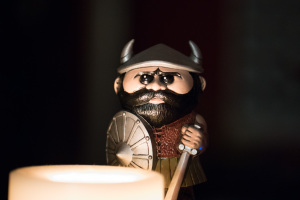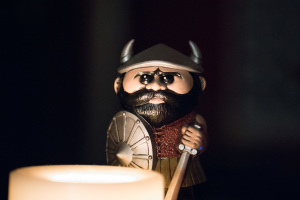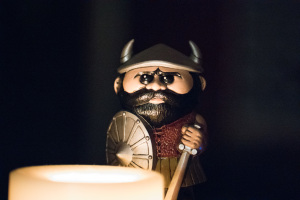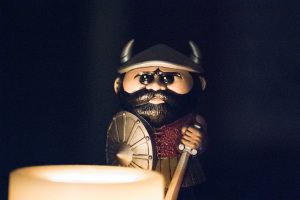 Out of Camera JPEG (default, super fine):
ISO 1600
ISO 3200
ISO 6400
ISO 12.8k
ISO 25.6k
From RAW (JPEG 100% quality, large):
ISO 1600
ISO 3200
ISO 6400
ISO 12.8k
ISO 25.6k
RAW:
ISO 12.8k
Other User Reviews/Reports
Thanks to the following users for providing some review content!
More
Coming soon, review in progress. I have a full time job so figured it would be better to dish it out slowly.