Rokinon/Samyang 35mm f/1.4 AS UMC AE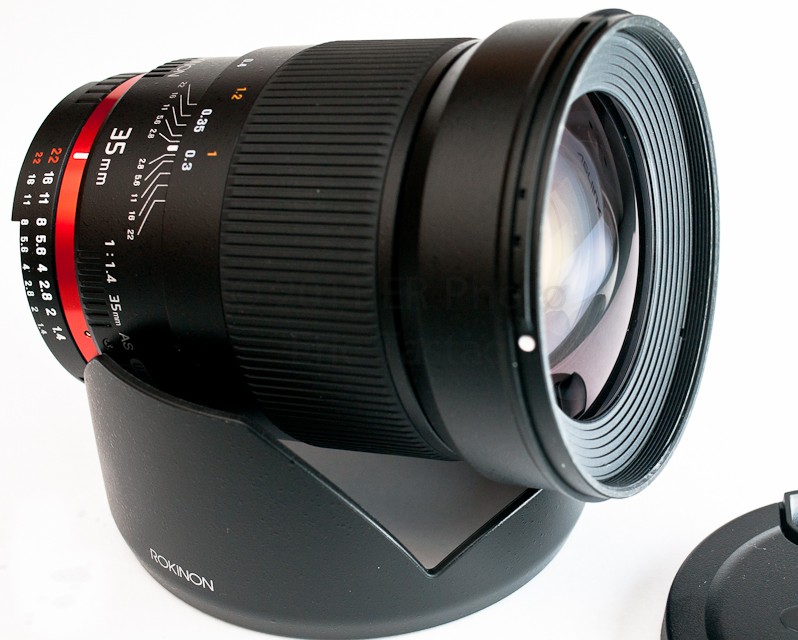 Optical Characteristics as Tested on the D700
MTF 50 (SharpnessI use this to refer to the MTF50

I use this to refer to the MTF50 graph. This is how contrasty the lens is, and correlates with perceived sharpness. A lens with high MTF50 will have a short transition period between a white and black edge.

graph. This is how contrasty the lens is, and correlates with perceived sharpness. A lens with high MTF50

I use this to refer to the MTF50 graph. This is how contrasty the lens is, and correlates with perceived sharpness. A lens with high MTF50 will have a short transition period between a white and black edge.

will have a short transition period between a white and black edge.)
MTF 20 (ResolutionI use the term resolution to refer to the MTF20

I use the term resolution to refer to the MTF20 graph. This is how well the lens can resolve fine detail, but the contrast is low at this point.

graph. This is how well the lens can resolve fine detail, but the contrast is low at this point.)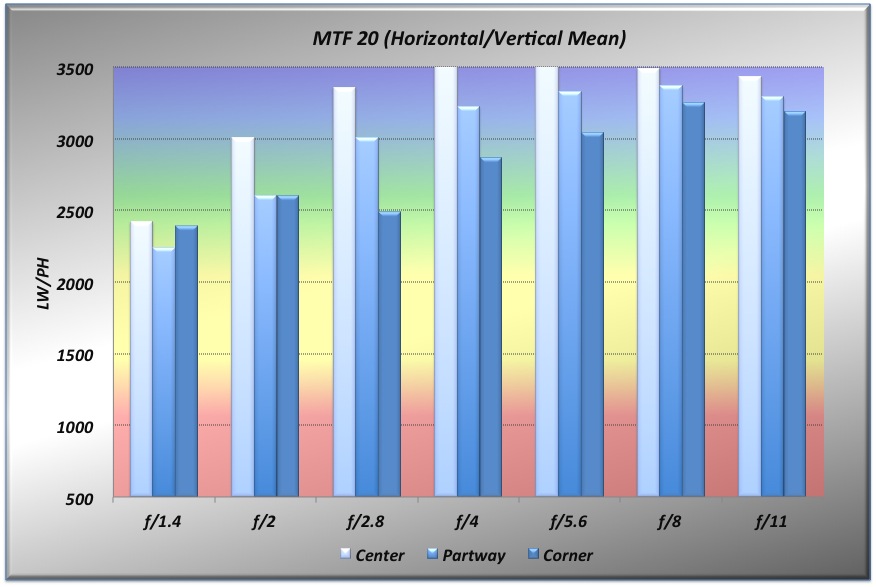 Lateral Chromatic Aberration

Different wavelengths (colors) of light have different magnifications and produce colored halos around high contrast objects near the frame edges.
Distortion
The lens measures a very significant 2% barrel distortion (numeric average between all apertures). The following shows the coefficients and a sample test chart.


All data gathered using Imatest.
Read the conclusions on the next page…